"TECNALIA will apply digital solutions to retain the value of the wood consumed in the primary and secondary wood processing industry"
Process industries are looking for solutions to achieve low emissions and foster circularity by reducing waste and using secondary raw materials.
TECNALIA will apply digital solutions in the DigInTraCE initiative to optimise the use of by-products generated in the solid wood furniture industry. New fibreboard panels will be manufactured with better properties: low formaldehyde emissions, lower energy consumption in their production processes, better thermal insulation and better use of the offcuts produced during the manufacturing process.
The ultimate objective is to retain the value of the wood consumed in the primary and secondary wood processing industry.
Decentralised traceability platform
The DigInTraCE initiative, which was launched earlier this year, will use innovative tracking, detection and classification techniques to develop an innovative, transparent and interoperable decentralised traceability platform focused on the pulp, paper and chemicals industry.
Dynamically updated DPP (public professional directorate) schemes will also be developed to support certification, quality validation, artificial intelligence-based decision-making mechanisms to optimise processes and life cycles, and recycling, reusing and upgrading technologies to improve the use of secondary raw materials.
DigInTraCE Consortium
The project will focus on composite wood and furniture, wood and pulp and paper, plastic parts for ICT equipment and the automotive market, and polymers and textiles. 22 partners from seven European countries will work together on this initiative.
Coordinated by
Institute of Communication and Computer Systems
Participants
National Technical University of Athens, UST Global, CIRCE, Dansk Standard, IRIS Technology Solutions, VTT , Merit Consulting House PC, Hypertech, Chimar Hellas, Agroinvest, Menexes, TECNALIA, TECNALIA Certification, ASTIGARRAGA KIT LINE, Centexbel, Sioen Industries, DGS S.p.A., SIGIT SPA, Università degli Studi dell'Aquila, European Plastics Converters and Brunel University London.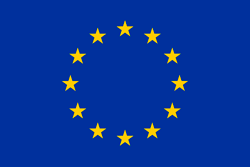 This project has received funding from the Horizon EU research and innovation program, in accordance with Subsidy Agreement No. 101091801.