"TECNALIA is developing an innovative toolbox to build climate change adaptation visions and roadmaps"
Key European stakeholders unite to implement the EU Climate Change Adaptation Mission
TECNALIA is participating in the formulation of transformational adaptation visions and roadmaps to address the challenges of climate change. It is also responsible for the development of a toolkit to equip organisations with the tools to facilitate this transition and to cope with the impact of climate change.
Pathways2Resilience is designed to accelerate the transformation towards climate resilience of at least 100 European climate regions and communities.
Pathways2Resilience toolbox
The Pathways2Resilience toolbox will offer a variety of innovative methods, processes and practical tools focused on transforming key community systems: critical infrastructure, health and well-being, water management, land use and agricultural systems, and ecosystems and nature-based solutions.
The toolkit aims to guide regions towards resilience through a step-by-step guide, which will include methodologies, guidelines and tools adapted to different contexts and levels of decision-making maturity. Particular attention will be paid to providing flexible and adaptable elements to address different needs. The toolkit will help regions and communities to understand, choose and implement appropriate adaptation options.
Implementing the Climate Change Adaptation Mission
Launched to implement the EU's Climate Change Adaptation Mission, Pathways2Resilience proposes a systemic innovation and driven approach to strengthen climate resilience more efficiently across regions, communities and their ecosystems.
The initiative will support more than 100 European regions and communities in designing roadmaps, plans and innovation agendas to become climate resilient by 2030, thus contributing to the three climate change adaptation mission objectives:
Preparation and planning for climate resilience
Accelerating transformations towards climate resilience
Paving the way to demonstrate transformations towards climate resilience
The climate crisis is already having major effects on everyday life in Europe. Adapting to climate change and building climate resilience are crucial for continued prosperity. Within this framework, regions and communities have an important role to play in enabling rapid and far-reaching change. According to the Committee of the Regions, 90 % of climate change adaptation measures are currently undertaken by local and regional authorities.
Pathways2Resilience Consortium
The initiative is coordinated by EIT Climate-KIC and brings together 14 partners from 10 countries, including TECNALIA.
Pathways2Resilience draws on the extensive experience and knowledge of its partners, leveraging access to various regions across Europe.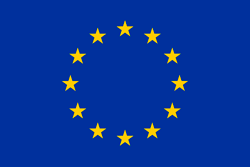 This project has received funding from the Horizon EU research and innovation program, in accordance with Subsidy Agreement No. 101093942.