"The Climateurope2 initiative fosters a pan-European community of users and providers of climate services"
Climateurope2 will be a bridge between the scientific community and other actors involved in the climate services value chain through events, festivals, art exhibitions and inspiring talks
The Climateurope2 initiative kicks off with a meeting at the headquarters of the Euro-Mediterranean Climate Change Centre (CMCC) in Lecce, Italy. More than 90 climate change researchers and professionals came together to establish the framework for future activities and define the essential elements of climate services.
Climateurope2 fosters a pan-European community of users and providers of climate services, defining new, equitable and reliable business models, and supporting decision-makers and stakeholders with guidelines for effectively identifying and accessing services.
TECNALIA will play an important role indefining the framework for standardisation and equitable support. We will lead the generation of a set of agreements, recommendations and strategies to help standardise climate services through a dialogue with the European Commission and the climate services community.
Main objectives of Climateurope2
With more than 30 participants from 13 countries, coordinated by the National Supercomputing Centre (BSC-CNS), Climateurope2 will last four and a half years and its scope revolves around three main objectives.
Standardise climate services. The end result will be the certification and accreditation of the services or those components of the services that present the necessary degree of consensus and maturity.
Support an equitable European climate services community, including under-represented groups.
Increase uptake of quality-assured climate services to support adaptation and mitigation strategies. To achieve this goal, partners will provide recommendations for improving tools to increase the prominence, credibility and legitimacy of accredited climate services. They will also frame strategies to promote trust between supply and demand, and assess current business models and the scalability of market solutions.
Climateurope2 baseline
Climateurope2 builds on its predecessor, Climateurope, which facilitated a network of more than 500 users and providers of climate information. The new Climateurope2 addresses the ambitious objective of extending and coordinating the network of actors involved in climate services through different activities and market and user assessments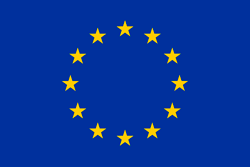 This project has received funding from the "Horizon 2020" EU research and innovation program, in accordance with Subsidy Agreement No. 101056933.