"TECNALIA will develop an absorption heat transformer to be implemented in the chemical industry as part of the Push2Heat initiative"
The Push2Heat initiative aims to boost the market potential and business models for heat recovery technologies in industry
These technologies will be demonstrated on a large scale in relevant industrial sectors with high potential for waste heat recovery and valorisation, with supply temperatures in the range of 90-160°C.
TECNALIA will focus on the technical development of an absorption heat transformer for implementation in a chemical industry in northern Spain.
Development of heat recovery technologies
Four heat recovery technologies for industry will be developed during the project. On the one hand, electrically activated heat pumps:
Compression heat pump with piston compressor
Compression heat pump with turbocharger
On the other hand, thermally activated heat pumps:
Absorption heat pump type II (heat transformer)
Thermochemical heat pump
The different heat recovery systems developed will be demonstrated on a large scale in different industrial sectors, such as the paper and chemical industries.
Contribution of heat pumps to decarbonisation
Industry has an important role to play in the energy transition to meet the climate neutrality targets set by the European Union for 2050. In this respect, increasing energy efficiency through the recovery and valorisation of waste heat is the first step towards the decarbonisation of industry.
Industrial process heat has a significant weight in the total energy demand of European industry. Industrial process heating demand accounts for about 66 % of the total final energy demand. In the temperature range of 100 °C to 200 °C, about 26 % of the total heat demand of the process is required. In the case of heat pump technologies for heat recovery, this corresponds to the target market.
In general, a large application potential for heat pump technologies has been identified in the food, paper and chemical/pharmaceutical industries. More specifically, in drying processes, as well as in pasteurisation, sterilisation, evaporation and distillation.
In this context, the Push2Heat project will contribute to meeting industry's decarbonisation targets, with a broad representation of heat recovery technologies in relevant industrial sectors.
Push2Heat Consortium
Led by TECNALIA, the project will be carried out by 19 European partners. The consortium includes industrial technology suppliers, industrial end-users, engineering and business-oriented firms, R&D partners and an association representing heat recovery technologies at a European level.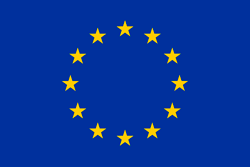 PUSH2HEAT is a project funded through Horizon Europe's Research and Innovation Programme under Grant Agreement No. 101069689.